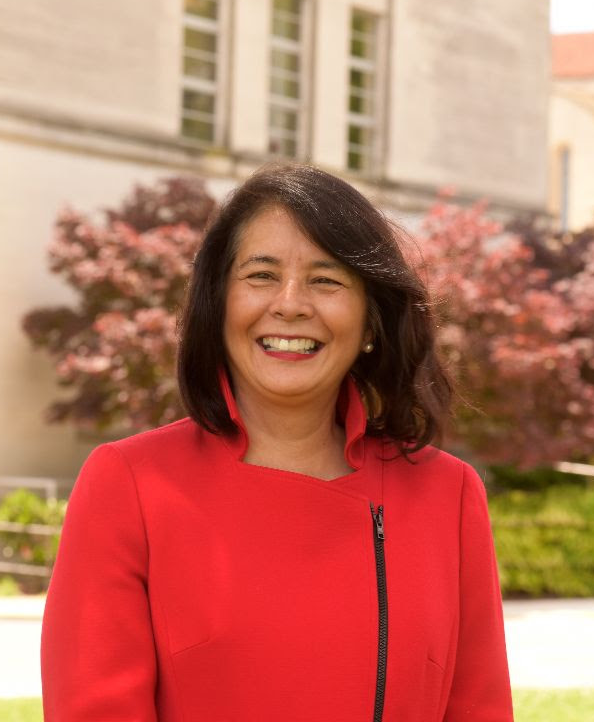 Welcome to The Catholic University of America National Catholic School of Social Service (CUA NCSSS)!
I am very excited and honored to serve as Dean of CUA NCSSS.  As the dean of NCSSS, I look forward to building a vision and strategic direction for the school and social work profession with the students, faculty, staff, and alumni who promote and sustain the social teachings and values of the Catholic Church with the mission and values of social work.  The mission of the NCSSS is to educate students from diverse faiths and cultures who in their professional endeavors will embody the values of social justice, service, and scholarship. 
NCSSS has a 100+ years of history and strong faculty, staff, and alumni committed to preparing social workers to be agents of change that will promote individual and societal well-being.  The nationally ranked and CSWE-accredited social work programs at the BSW, MSW (on-campus and online), and Ph.D. level, offer students a curriculum grounded in the  justice and charity foundation of Catholic social teachings and the tradition of a modern university that welcomes all forms of human inquiry.
As a student at CUA NCSSS, you will be part of an academic community located in Washington, D.C. and beyond that explicitly promotes the dignity of all people and a commitment to social, racial, economic, and environmental justice.  It is the grounding of Catholic social teaching that sets our school of social service apart from other schools of social work. There is a richness of tradition in CUA NCSSS where "service to others" is embedded in its mission and goals, and permeates every major initiative in our community of faculty, staff, students, and alumni.
For NCSSS, there is nothing more important than our students' success as we prepare social workers who will serve people and communities who are vulnerable, oppressed, and living in poverty. Since 1918, NCSSS has provided excellent social work education that prepares you for a meaningful career as a professional social worker. As a graduate of NCSSS CUA, you will join over 7,000 alumni working as social workers and educators throughout the world in many fields, including child welfare, gerontology, family preservation, health and mental health, substance use, social policy, social and racial justice and social work education.  We look forward to you being a part of the NCSSS community and our next 100 years of history in fulfilling a mission — set forth by the Catholic Church — to serve the world as social workers practicing mercy and seeking justice for all.

Jo Ann R. Regan, PhD, MSW
Dean, National Catholic School of Social Service